Kicking up Storms
02 Jul 2008
Much hue and cry was raised earlier this year when Sania Mirza, the #1 Indian woman tennis player, kept her feet close to the Indian flag on a table.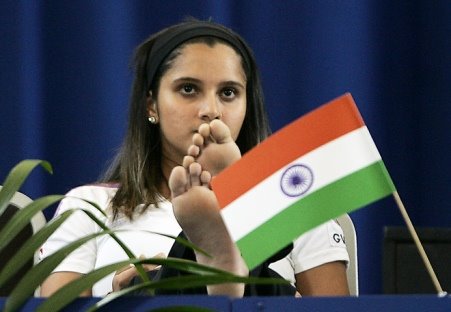 Michael Ballack, the captain of the German football (soccer) team, returned home from the Euro 2008 championship and does this: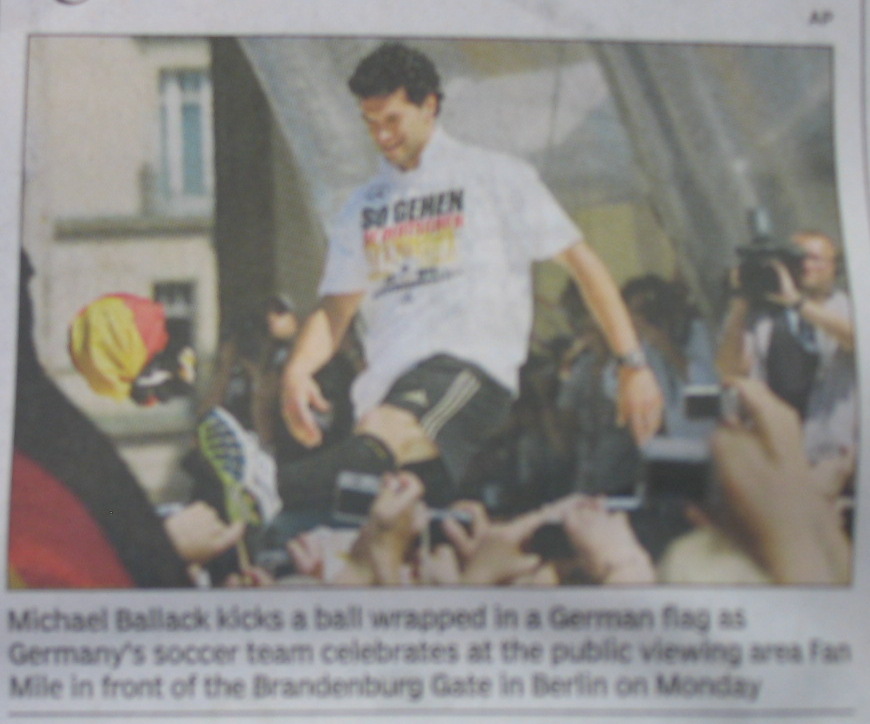 What would the reaction to this in Germany be?
My take: such acts do count as disrespect towards the country flag. Anyone have other views?
(Photo credits: Times of India)