Vidhana Soudha
29 Jan 2006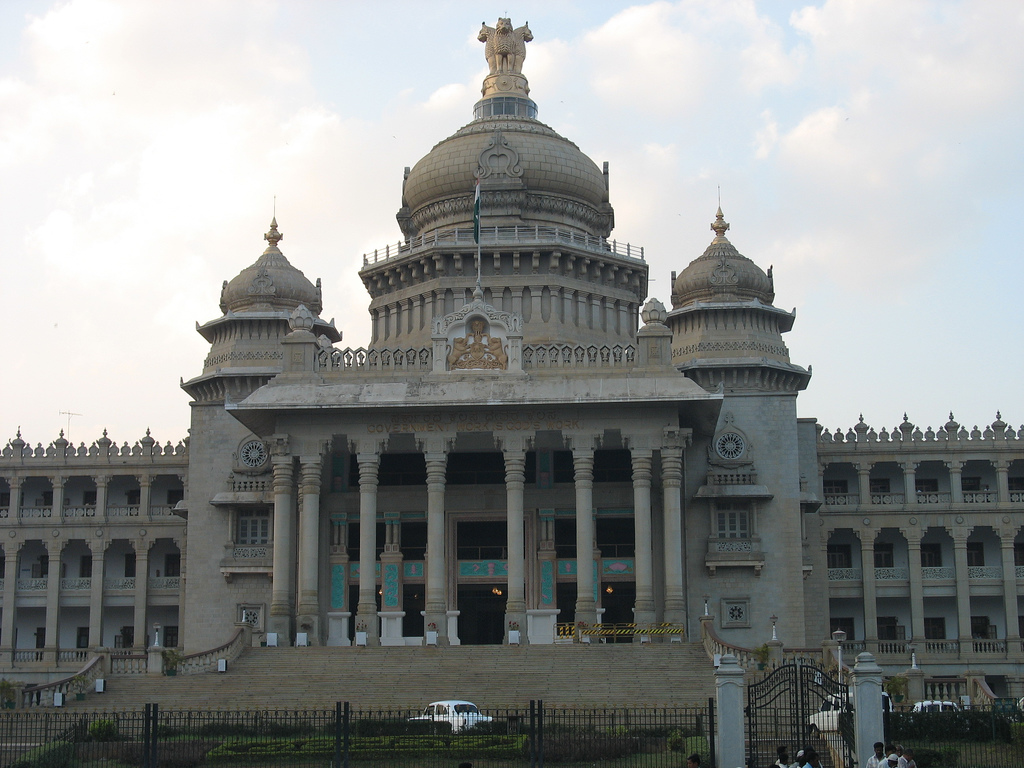 My first shot from the Canon Powershot A610. It has been resized to 1024x768 by Flickr. I'll check if I can post the original.
This is the Vidhana Soudha in Bangalore. Observe closely... somewhere written are the words 'Government Work is God's Work'. Hope the politicians notice that soon as well!
Update: I've put up the full-sized image on my website. Here: Vidhana Soudha full-size.